Julia Mironova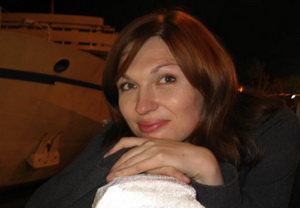 Julia Mironova, 8th of September, 1977.
Was born in the city of Abakan, the Khakas Republic.
In 1999 had graduated from the Khakas State University, the Romanic and Germanic Philology Department.
In 2007 had graduated from the Saint-Petersburg State Academy of Art as film director.
Filmography
Filmography
2012 - "Easy people", 26 min., documentary
2011 «Khalmer - U - The Life Valley», 26 min, documentary
2007 «The Immigrant», 8'30 min, short documentary
2005 «The case is around hat», 10 min, short documentary
From 2005 till nowadays work as TV program director.
back
Staff list